Children armed themselves with hundreds of homemade weapons at a scandal-hit jail where violence was rife, according to a damning watchdog report.
The "shocking" findings were laid bare by inspectors after the Cookham Wood young offenders' institution (YOI) – which holds "some of the most challenging yet vulnerable children in the criminal justice system" – was plunged into emergency measures earlier this year.
Chief inspector of prisons Charlie Taylor was so concerned by the "appalling" conditions he discovered at the Kent prison in April that he demanded urgent improvements from Justice Secretary Alex Chalk.
At the time the watchdog told how boys were found in solitary confinement for "days on end" during an inspection, including two being held in such conditions for more than 100 days.
The use of solitary confinement was to "manage conflict" between inmates in the wake of many children fashioning makeshift weapons from kettles and other metal objects to protect themselves.
Inspectors also found the facility in "poor overall condition with dirty living units and broken equipment".
Detailed findings of the inspection, published on Tuesday, set out how violence was "rife" and weapon making was "widespread" at the detention facility in Rochester which holds 77 boys.
The report said 228 weapons were found in the six months leading up to the inspection – a much higher number compared to similar establishments – and security checks were "inadequate", while nearly a quarter of the boys said they felt unsafe.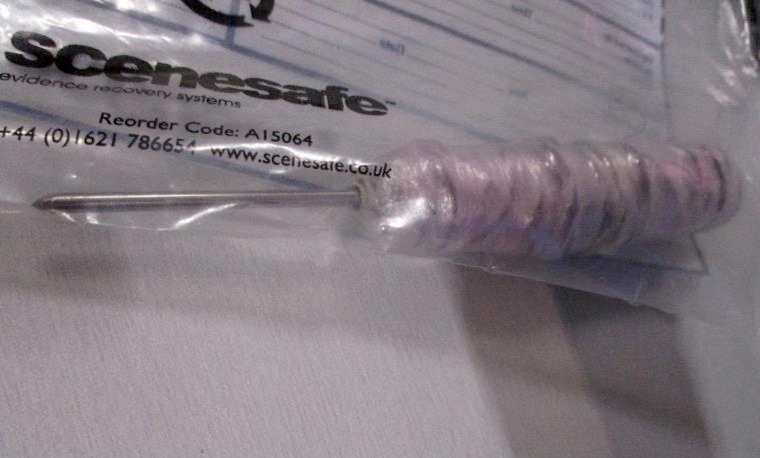 Mr Taylor's team found the conditions at the YOI had deteriorated and were now of "considerable concern".
Members of the 360-strong team of staff were described as "demoralised" and "frightened", with some seeming to have "given up" and "no longer even bothered to wear the correct uniform to work". Meanwhile, some of the 24 senior bosses "stayed out of sight in their offices", according to the watchdog.
As he called for "urgent, concerted and long-term commitment" from prison leaders to improve standards, Mr Taylor said: "These findings would be deeply troubling in any prison, but given that Cookham Wood holds children, they were completely unacceptable.
"As a result, I had no choice but to write to the secretary of state immediately after the inspection and invoke the urgent notification process."
The Prison Reform Trust described the report as "shocking" and said it revealed a "failure of leadership at the highest levels of the youth justice system".
The charity's chief executive Pia Sinha added: "It is difficult to comprehend how a youth offender institution with five staff to every child could deliver such poor outcomes, particularly on safety and purposeful activity.
"Prison leaders cannot maintain safe and purposeful regimes by issuing instructions from behind closed doors."
A Ministry of Justice spokesperson said: "This is a deeply concerning report and we are already taking decisive action to address the serious issues it raises.
"The new governor at HMYOI Cookham Wood, appointed shortly before the inspection, is being supported by a boost in staff numbers and a new taskforce to drive down violence. This is helping to deliver progress – with incidents of violence falling, fewer young people being kept apart and more getting the hours of education they need to turn their back on crime."